Aabeer Basu (Postdoctoral researcher)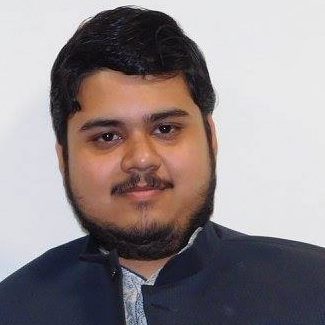 I did my PhD at IISER Mohali (Punjab) where I worked on the eco-immunology of lab adapted fly populations. My work focused on the physiological and evolutionary responses of Drosophila melanogaster flies when infected with various bacterial pathogens, and what factors – intrinsic and extrinsic – influence these responses. Before this, I completed my Masters in Human Disease Genetics from Centre for Human Genetics (Bangalore, Karnataka) and my Bachelors (Honours) in Microbiology from University of Calcutta (Kolkata, West Bengal). During my time at the MIRA Lab, I intend on exploring co-evolutionary dynamics between bacteria and phages, and test if non-genetic phenotypic variability with in the host population, stemming from errors in the translation process, has any influence on how the host adapts to pathogens.

Jyotsna Karan (Senior research associate)

At the MIRA lab, I work on antimicrobial resistance  (AMR) surveillance in wastewater as a part of the Rockefeller Pandemic Prevention Initiative, APSI – India. I will also be carrying out some mechanistic investigations of bacterial experimental evolution lines, and hope to learn some genomics along the way. I did my Bachelor's from Delhi University and Masters from JNCASR, Bangalore in Biological Science, where I worked briefly with the molecular pathology of the HIV virus. In my free time I read books and photograph birds.


Sreya Mandal (Masters thesis student)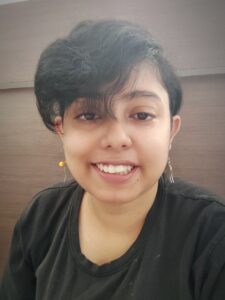 I received my Bachelor's degree in Chemistry, Zoology, and Biotechnology from St Joseph's College in Bengaluru. Currently, I am pursuing my Master's in Biotechnology at the same institution. My research interests lie in using cell and molecular biology to study mutations in various model organisms, and I have the opportunity to investigate the adaptation of E. coli mutants in this laboratory. In my free time I like to unleash my inner baker and whip up some delicious treats. I also enjoy using my creative writing skills to pen the next great fantasy novel, or maybe just a grocery list. And when I'm not saving the world through science or practicing my culinary skills, you can catch me slaying dragons and saving the world in a game of Dungeons and Dragons.